Certus expands California business with 3 acquisitions
Certus acquires Donovans Pest Control, Byrd Pest Control and Coachella Valley Pest Control, thereby expanding its presence in California.
Donovan's Pest Control was founded by owner Jim Donovan and serves the San Francisco, The Peninsula and North San Jose areas.
"I was looking for a company that would treat people with kindness and respect that also shared my commitment to an integrated pest control approach," said Donovan. "I am confident that Certus will expand my business without giving up what has been so important over the past 30 years."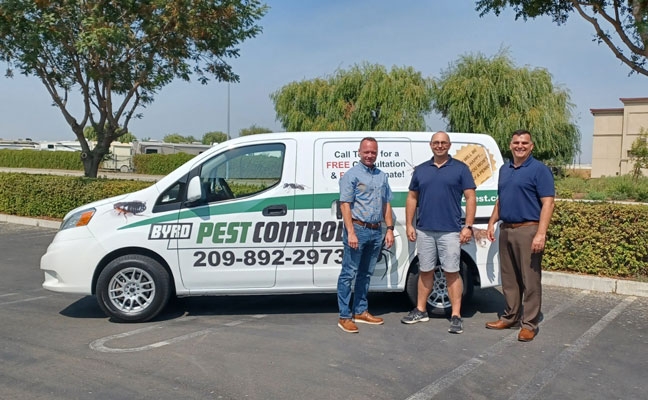 Byrd Pest Control is a family business serving the Modesto and Patterson areas and was founded by owner John Byrd.
"I built my business by investing in my technicians and providing technical, professional and personal training," said Byrd. "It was important to me that my team is part of an organization that will continue this investment and offer even more growth opportunities."
Coachella Valley Pest Control serves the Palm Desert area and was founded in 2014 by Vince Adcock and Craig Conway.
Mike Givlin, CEO and Co-Founder of Certus added, "These acquisitions bring us to 10 Californian companies in the Certus family. We are excited about the potential of the California market and plan further growth with well-run companies like Donovan's, Byrd and Coachella Valley. "
Kemp Anderson of Kemp Anderson Consulting represented and acted as exclusive financial advisor to Donovan's Pest Control on the transaction.
Paul Giannamore and Franco Villanueva-Meyer of The Potomac Co. acted as exclusive financial advisor to Byrd Pest Control on this transaction.